Quality Assurance
Newport University CED liaises with European Union to provide its students with unique pathways towards degrees by distance/online and through approved support centers worldwide. The policy and objectives of the university is to provide education through Distributed Learning System, but some courses needs on-hand training with practical facilities and those are offered by the university's affiliated schools. At present the university has such three schools in the South Asian Region in Bangladesh.
The Distributed learning courses of Newport University CED has been created by implementing the system founded by the Russian scientist Evreinov E.V. in 1954, "The Principle of the Distributed Processing of the Information in Various Structures and the Environments" to create a "Global Education System". He is the President of World Distributed University, which has been granted its Charter by the International Informatization Academy in a General Consultative State with ECOSOC of the United Nations in 1997. This structure is the distributed learning equivalent of the highly successful, full-time courses, which has been offered by Newport University CED since its establishment in 2008. These courses are now being delivered in many approved support centers worldwide.
For the conformity of Quality Assurance and the integrity of Newport University CED programs, it has been created a separate quality assurance department, "Newport University CED- Quality Assurance Services (NUCED-QAS)" and our President, Chowdhury Mrinal Ahmed researched and complied a "Quality Assurance Manual" with a close collaboration with the Slovak-German based International Quality Certification Body QSCert® according to "ISO 9001: 2000" for "Confirming Quality Assurance of the Distributed Education Systems" to strengthen the "Global Education System".
According to NUCED-QAS, the quality of an institution depends on six elements: the offer/program the communication with the customer, the way results are produced, the personnel (educators) and the effect of learning, the manner in which quality is assured and developed. The six NUCED-QAS quality criteria are derived from these six elements, and are the fundaments of the certification procedure.
The Six NUCED-QAS Qualify Criteria
1. Offers that satisfy the educational needs and wishes of the customers.
2. Lasting learning effect for the participants.
3. A transparent representation of the offers and the pedagogical concept.
4. A customer oriented, economical, efficient and effective provision of services.
5. Committed educators, who are methodically, didactically and professionally up to date.
6. Awareness for quality development and quality assurance.
Please Download the Quality Assurance Manual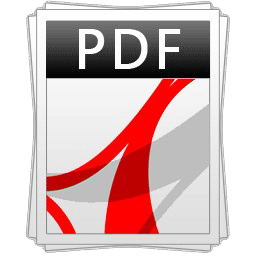 and to learn in depth about the Newport University CED- Quality Assurance Services (NUCED-QAS) visit,
http://www.newportuniversity.edu.lv/quality-assurance-service